In his memoir
On Writing
, Stephen King commented on how he was considered to be prolific despite having written "only" a few dozen novels to date (this was back in 2000). Yet he contended he was nothing compared to a British mystery novelist named John Creasey, who wrote more than
five hundred
novels under ten different names. On the other hand, some renowned novelists have written fewer than five books in a career. "Which is okay," King stated, "but I always wonder two things about these folks: how long did it take them to write the books they
did
write, and what did they do with the rest of their time?"
Well, here are the 17 writers who are to "prolific" what King is to "horror." In fact, King isn't even close to making this list. But Creasey? He's ninth.
1.
Spanish writer
Corin Tellado
(her real name was Maria del Socorro Tellado Lopez) lived from 1927 to 2009 and published more than 4,000—yes four thousand—novels. She sold more than 400 million of them.
2.
Brazilian author
Ryoki Inoue
is a thoracic surgeon. He also… er, dabbles in Portuguese-language pulp fiction—to the tune of nearly 1,100 books. And he's still writing.
3.
Kathleen Lindsay
was an English romance writer with as at least 11 pen names. She died in 1973 (at the age of 70) having written more than 900 books.
4.
Seventy books would constitute a prolific career.
Lauran Bosworth Paine
had 70 different
pen names
. He wrote mostly Western fiction. Lots of it. More than 850 books.
5.
Enid Mary Blyton
was an English writer of children's books who died in 1968. Her work has been translated into almost 90 languages, and she wrote more than 800 books, generating more total sales than J.K. Rowling.
6.
Whether writing as
Barbara Cartland
or Barbara McCorquodale, whether writing cook books or health books or historical fiction, she was most certainly writing. She lived 99 years (until 2000) and wrote 723 books.
7.
Jozef Ignacy Kraszewski
was a 19th century Polish writer of everything from novels and biographies to plays and poetry, totaling in excess of 600 books.
8.
A former Confederate soldier named
Prentiss Ingraham
wrote more than 600 dime novels. He was best known for his Buffalo Bill series.
9.
Finally, we get to
John Creasey
. The story goes that John Creasey received 768 rejection letters before his first book was published. Then he went on to write nearly that many books—more than 600, actually—under 28 pseudonyms. That includes Westerns under names like Tex Riley and Ken Range—and even romance novels as Margaret Cooke.
10.
Religious scholar and teacher
Jalaluddin Al-Suyuti
is believed to have written more than 550 books, primarily during the 15th century in Egypt.
11.
Georges Joseph Christian Simenon
was born in 1903. He died in 1989. In between, the Belgian author wrote nearly 200 novels under his own name and 300-plus under more than a dozen pen names.
12.
In 1994, Harold Bloom
published
The Western Canon,
focusing on 26 major literary works over the previous six centuries that he considered most sublime and representative of their nations.
Ursula Bloom
(1892-1984) wasn't close to making the cut. But the English romance novelist wrote more than 520 books.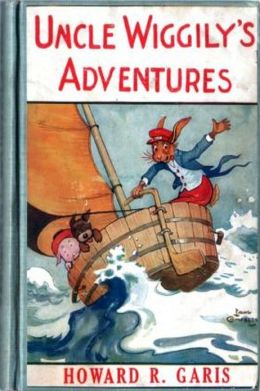 13.
Howard Roger Garis
, who died in 1962, was best known for a series of books featuring an elderly rabbit called Uncle Wiggily Longears. He wrote more than 500 books in all. Rabbits multiply.
14.
Japanese novelist
Jiro Akagawa
has written close to 500 novels over his 30-year career, many of them humorous mysteries. And he's still going.
15.
Acclaimed sci-fi novelist
Isaac Asimov
published at least 468 books before dying in 1992 from an HIV infection caused by a blood transfusion. He also wrote an estimated 90,000 letters and postcards. Another fascinating factoid: His books have been published in all but one of the ten major categories of the Dewey Decimal Classification.
16.
The master of the macabre for the mini-set,
R.L. Stine
has written close to 450 books, mostly horror fiction novels in the
Goosebumps, Rotten School, Fear Street, Mostly Ghostly
and
The Nightmare Room
series. So far.
17.
He was the American founder of the syndicate that published the
Hardy Boys
and
Nancy Drew
series (among other books for children), but
Edward Stratemeyer
also used various pseudonyms to write more than 400 novels himself.